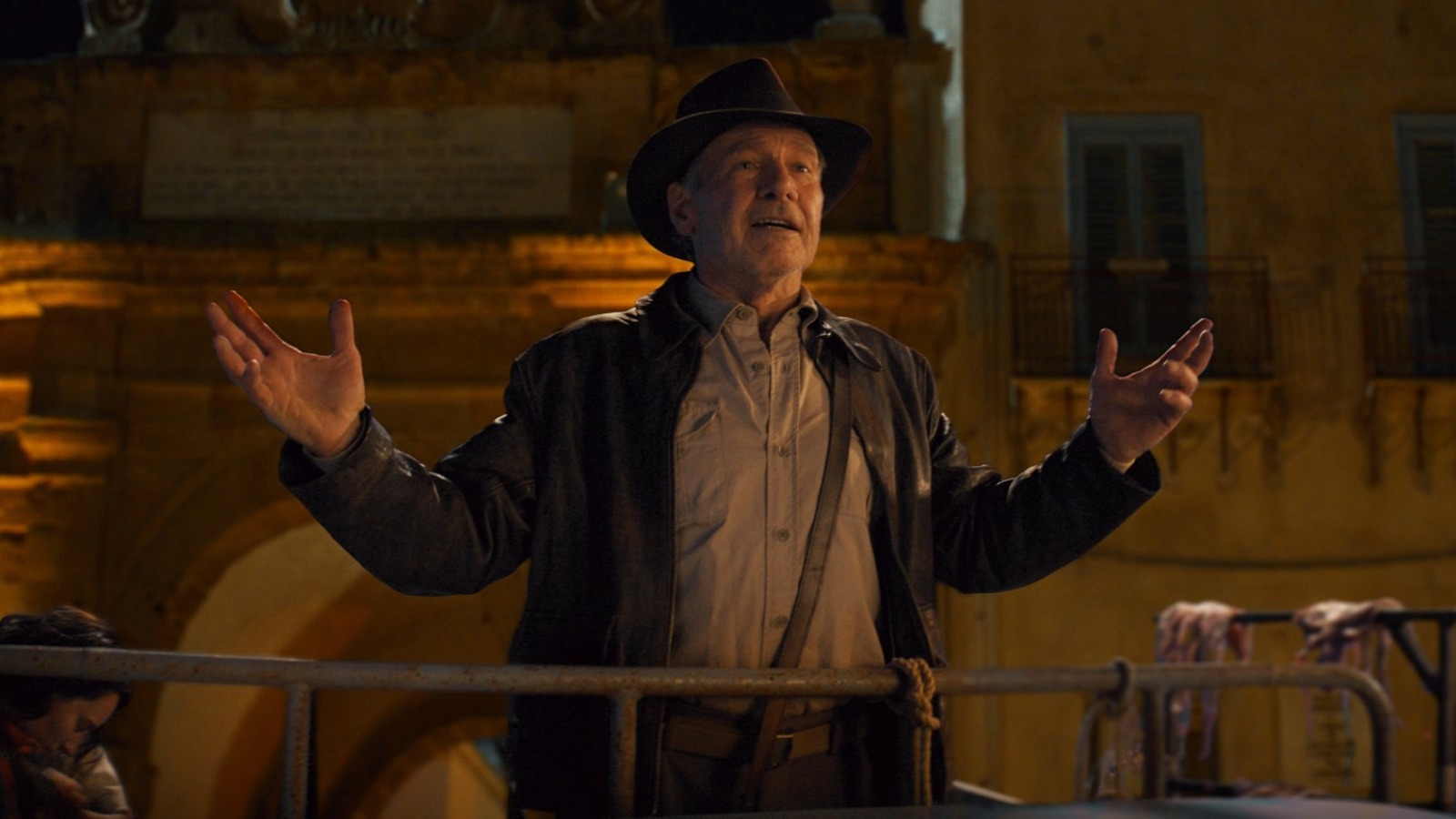 Up top, we can tell you no, there's no credits scene of any kind attached to "Indiana Jones and the Dial of Fate." There's not even a noteworthy tease about anything to come, or a fun little tag at the end of the credits. Once the credits start rolling, that's really it. There is no need to worry about running out for those who need to take a break from the hall to use the bathroom.
James Mangold ("Logan," "Ford vs. Ferrari") is in the director's chair for Indy's final run, marking the first time in franchise history that Steven Spielberg hasn't been behind the camera. Spielberg had intended to make the film for many years, but ultimately decided to focus on other projects such as "The Fabelmans", paving the way for Mangold to take over.
The cast also includes Phoebe Waller-Bridge ("Fleabag"), Antonio Banderas ("Pain and Glory"), John Rhys-Davies ("Raiders of the Los Ark"), Shaunette Renee Wilson ("Black Panther"), Thomas Kretschmann ("Das Boot"), Toby Jones ("Jurassic World: Fallen Kingdom"), Boyd Holbrook ("Logan"), Olivier Richters ("Black Widow"), Ethann Isidore ("Mortal") and Mads Mikkelsen ("Casino Royale "). Kathleen Kennedy, Frank Marshall and Simon Emanuel are producing, with Steven Spielberg and George Lucas on board serving as executive producers. The legendary John Williams also returned to compose the music for the film.
"Indiana Jones and the Dial of Fate" will be released in theaters on June 30, 2023.