The first season of the Chainsaw Man anime adaptation was released last fall, and was an instant smash — or should we say slash — with manga fans and newcomers alike. The grotesque and quirky style translates perfectly to an animated medium, and thanks to animation studio MAPPA's efforts, the anime is as beautiful as it is graphic.
Created by Tatsuki Fujimoto (Fire Punch, Goodbye Eri) , Chainsaw Man's manga was popular almost immediately from the jump – after only five years in publication it's already one of the best-selling series of all-time – so to say readers were looking forward to the anime would be an understatement.
Fortunately, the anime has proven to be an excellent adaptation so far; while there have been some small changes from the source material, the first season of Chainsaw Man stays mostly faithful to the original plot from the manga, a surefire way to keep fans happy. Season 1 only adapts the first four arcs of the Public Safety saga, so it's safe to say there's a lot more Chainsaw Man to cover before the anime catches up to the manga. Here's everything we know about season two of Chainsaw Man so far.
When is Chainsaw Man's release date?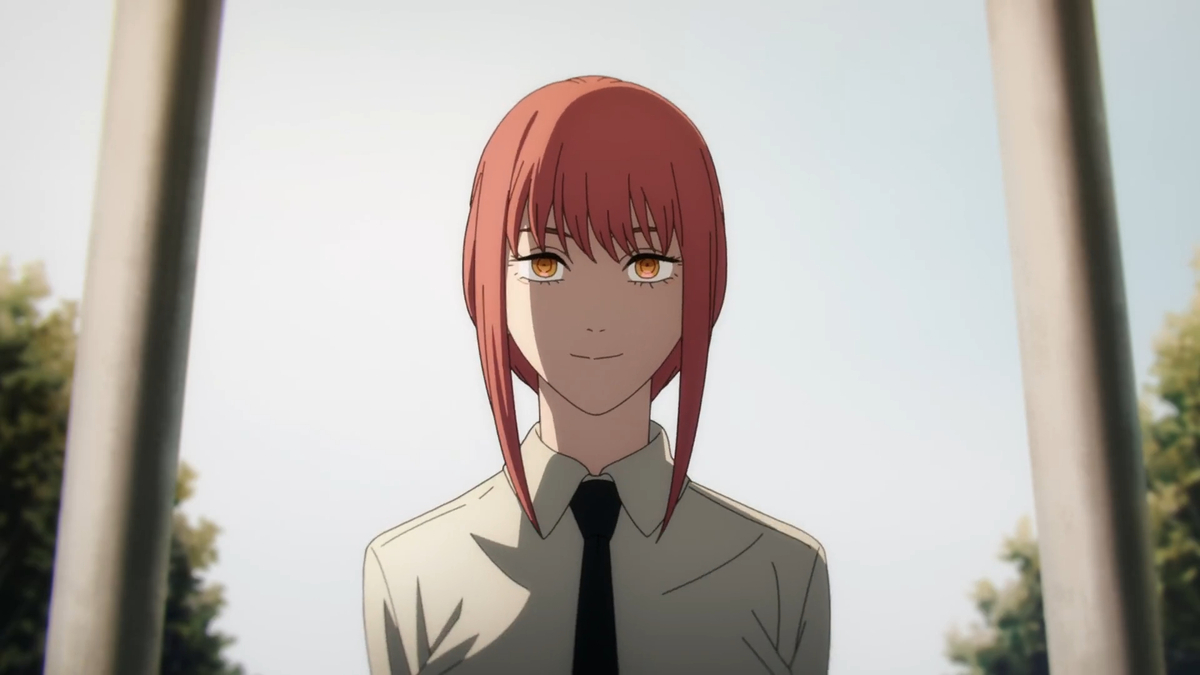 As of writing, Chainsaw Man has yet to be renewed for a second season, but with a series this popular, that's basically a technicality at this point. It's unlikely we'll get season 2 in 2023, but according to Anime Geek, there are rumors season 2 has been in production for a while. Given the lack of an official announcement and MAPPA's history of not following an annual release schedule for its other anime series, we're likely looking at a 2024 release.
We'll update this section when official details are announced so watch this space.
Who is part of the Chainsaw Man season two cast?
If, or when, Chainsaw Man season 2 is released, we can expect the season 1 cast to reprise their roles. We likely won't see the entire cast return as the anime famously kills off characters who appear to have major roles in the story, but here's who from the Japanese and English cast we expect to see return for next season.
Denji – Kikunosuke Toya (Japanese), Ryan Colt Levy (English)
Makima – Tomori Kusonoki (Japanese), Suzie Yeung (English)
Aki Hayakawa – Shogo Sakata (Japanese), Reagan Murdock (English)
Power – Fairouz Ai (Japanese), Sarah Weidenheft (English)
Kobeni – Karin Takahashi (Japanese), Bryn Apprill (English)
Arai – Taku Yashiro (Japanese), Jarrod Greene (English)
Pochita – Shiori Izawa (Japanese), Lindsay Seidel (English)
Kishibe – Kenjirou Tsuda (Japanese), Jason Douglas (English)
Samurai Sword/Katana Man – Daiki Hamano (Japanese), Jason Marnocha (English)
Depending on what arcs from the manga season two follows, we're also going to see some new cast members play characters like the Bomb Devil, Reze, Santa Claus, and more.
What will Chainsaw Man season two be about?
The first season of Chainsaw Man ends around chapter 39 of the manga and covers everything from the Introduction Arc to the Katana Man Arc. At the end of the season, we saw a glimpse of a woman with short dark hair talking about country mice and city mice; manga readers know this is Reze, a woman who ends up being a lot more than Denji bargained for. Without spoiling too much – definitely read the manga if you want to know what's happening next – Denji will meet the Bomb Devil and the ensuing battle for his life will lead to newfound fame for Chainsaw Man. While Denji's happy to be recognized, his new notoriety will entice several infamous international agents to come to Japan who are hellbent on taking Denji's heart.
In an exclusive interview, WeGotThisCovered talked to Denji's English voice actor Ryan Colt Levy about season 2. The star not only plays the main character but is a huge fan of the manga himself, and while he didn't confirm whether it was coming, he seemed excited about the anime adapting the next part of the story.
As someone who's read the manga, he has a point. If season 2 is just as faithful to the source material, viewers are in for another wonderfully weird season of Chainsaw Man.