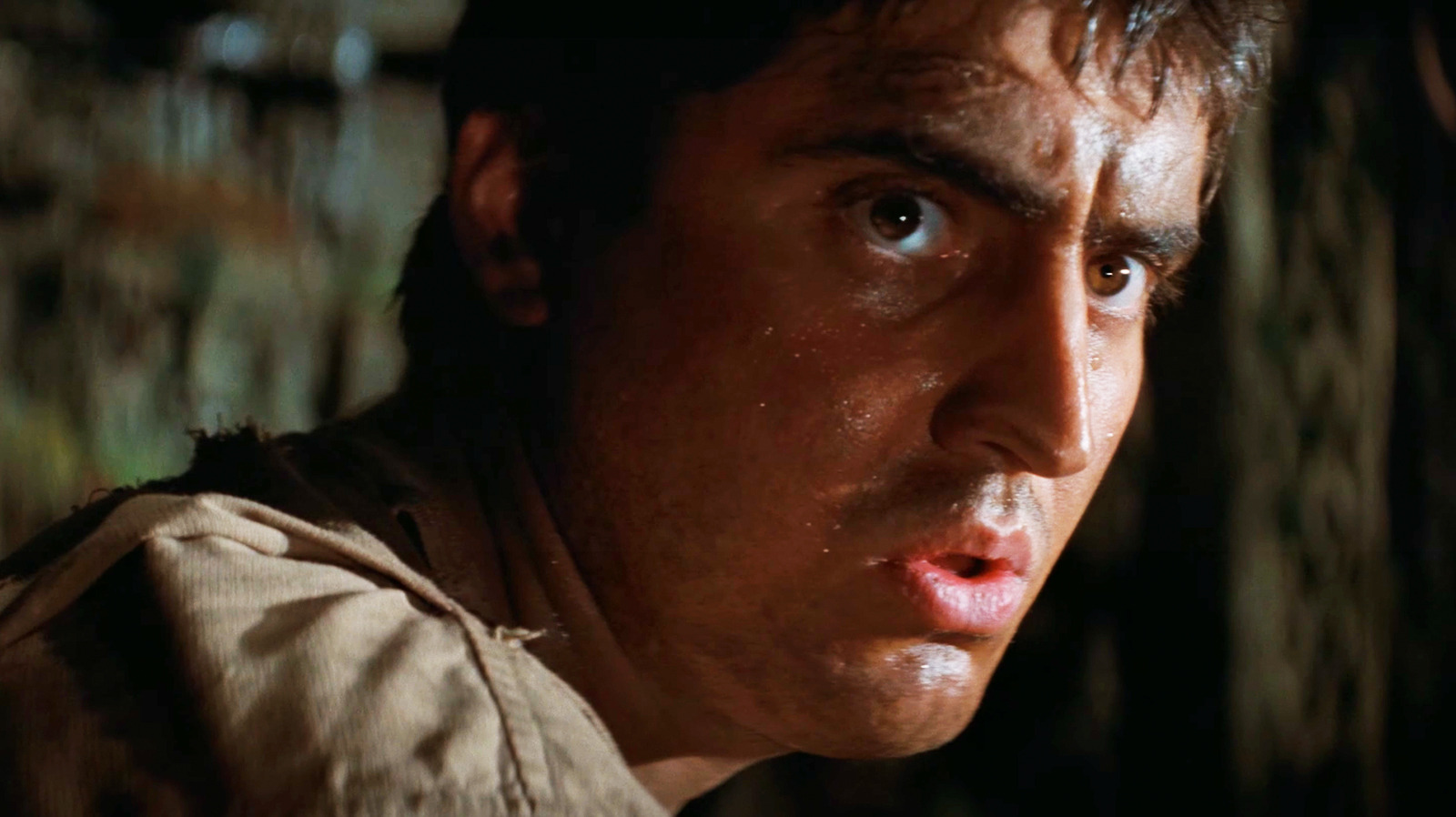 As Alfred Molina movies go, "Raiders of the Lost Ark" is one of his smaller parts. In fact, it doesn't really count as an "Alfed Molina movie" except that the actor's brief screen time is much more memorable than it should be. After leading Harrison Ford's Indiana Jones to the temple and following him through the various booby traps, Molina's Satipo reveals his treacherous true nature, stealing the Golden Idol and leaving Indy for dead with a cruel "Adiós, señor." Unfortunately, he's very quickly impaled on a spear trap, putting an end to his villainous scheme and Molina's screen time. But perhaps simply by virtue of appearing in such an iconic Indy sequence, Satipo is fondly remembered by many an Indiana Jones fan.
For Molina, the role was similarly significant, primarily because this was the British actor's film debut and he would be working for Steven Spielberg who had, at the time, already become one of Hollywood's biggest directors following the success of 1975's "Jaws." Unfortunately, though Molina's part was small, it wouldn't be all that straightforward. Speaking on the "Never Not Funny" podcast, the actor recalled how, after he auditioned, Steven Spielberg asked him a quick question:
"As I'm leaving, as I'm literally in the door about to walk out of the suite, Steven says, 'Oh, Alfred, you don't have a thing about spiders, do you?' Because I was on my way out and I could see there were people coming in I didn't feel I could engage it or ask any questions […] and I just went 'No.'"
Soon, Molina would discover why Spielberg had asked him that question, and why he probably should have asked a few of his own before agreeing to the part.