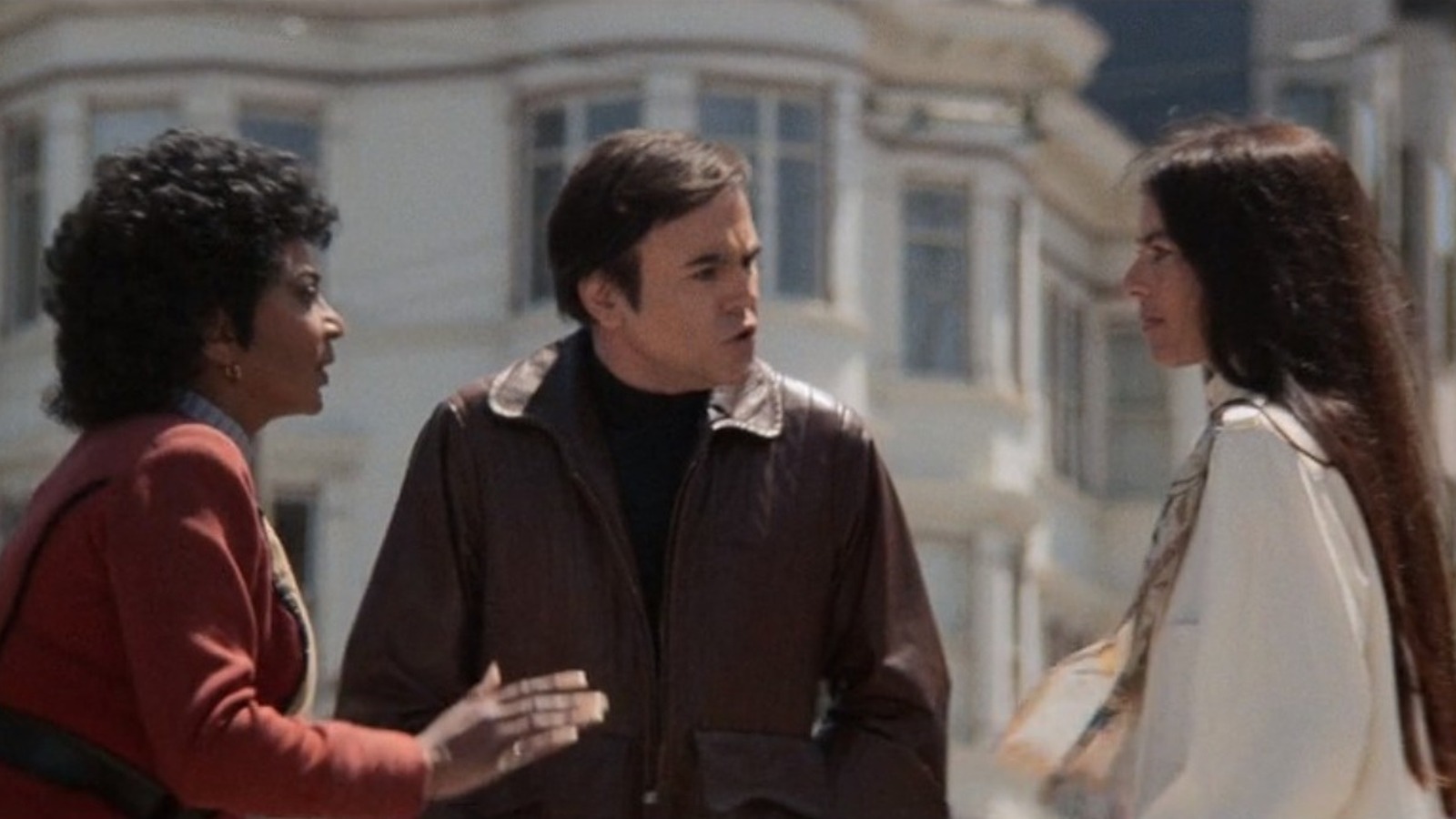 An amusing detail: Sarakalo was asked at the time if she was a member of the Screen Actors Guild. "No," she replied, "I'm in the neighborhood." She had no ambitions to be a professional actor.
Sarakalo was, according to online sources, a professional costume designer who attended the University of New Mexico to study the history of textiles. She worked for the Museum of International Folk Art in Santa Fe wherein she eventually became an instructor herself. Sarokalo also lived in Paris for a spell where she hosted one of the city's only English-language radio shows on (now-defunct) station KLOD 96.6. Her show was called "Radio Free Gypsy," and she would interview notable music personalities of the time, including Eric Clapton, Janis Joplin, and Limi Hendrix.
Also, by a wild coincidence, Sarakalo eventually discovered that an unspecified relative of hers was married to Steve Meerson … one of the credited screenwriters on "Star Trek IV." Meerson also wrote "Back to the Beach," "Double Impact," and "Anna and the King." Whether or not Sarakalo confronted her in-law about her mutual experience working on "The Voyage Home" is not a matter of record, but one can merrily picture a Thanksgiving dinner wherein she expressed her frustration on having her car towed, and the subsequent experience of seeing her face in hundreds of previews and publicity materials surrounding a high-profile studio picture. 
Sarakalo has not been associated with "Star Trek" since, although given the franchise's current ethos of resurrecting every available reference and guest spot for "Star Trek: Lower Decks," one might expect a return regardless.