via Paramount
On the surface, teaming up a star and director both equally familiar with the action genre and then handing them a $65 million budget to weave a web of political intrigue as the bullets fly sounds like the perfect fit of talent and material, but 2007's Shooter was barely above passable at best.
Antoine Fuqua and Mark Wahlberg have both proven themselves as talented individuals, but it's ironic that their weakest work often tends to come within the arena of running and gunning given how often they return to it. In the case of Shooter, there were plans afoot for sequels at one stage, only for a box office haul of just over $91 million cutting those ideas of at the knees.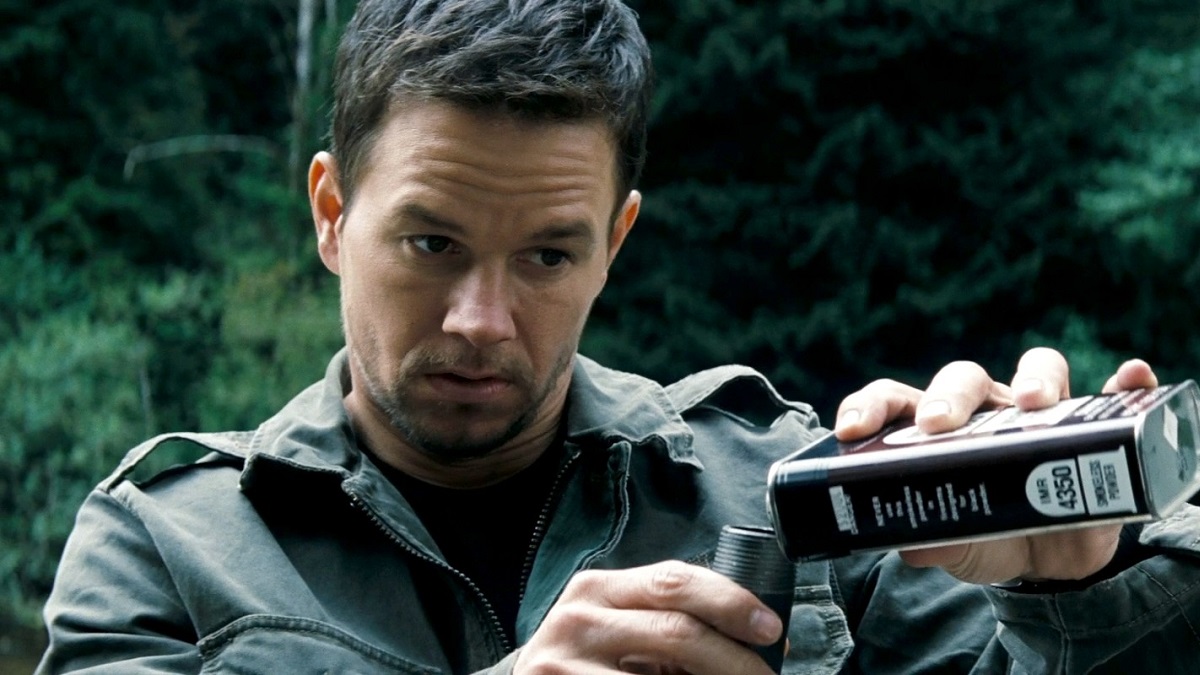 Instead, the property was rebooted as TV series starring Ryan Phillippe which remarkably landed a critical reception that was even more mediocre, even if it did manage to last three whole seasons before being canceled. There must be something in the water among Netflix subscribers, though, because Shooter has inexplicably emerged as the single most popular movie on the platform.
Per FlixPatrol, the monotonously mundane shoot 'em up has cracked the Top 10 in 67 countries around the world, which has cumulatively moved it past Danish romantic drama A Beautiful Life and into the overall number one spot on a worldwide scale. Could we have foreseen a 16 year-old Mark Wahlberg dud emerging as Netflix's single most in-demand offering? Absolutely not, but that's the mayhem of streaming in a nutshell.
';
About the author
'+
// "+
// '
'+
// '
'+
// "+
// ' '+
// ' '+
// '
'+
// ");
// launch zerg
// if ( WGTCADS.isMobile ) {
// (function () {
// var zergnet = document.createElement('script');
// zergnet.type="text/javascript";
// zergnet.async = true;
// zergnet.src="https://www.zergnet.com/zerg.js?id=";
// var znscr = document.getElementsByTagName('script')[0];
// znscr.parentNode.insertBefore(zergnet, znscr);
// })();
// }
// else {
// (function() {
// var zergnet = document.createElement('script');
// zergnet.type="text/javascript"; zergnet.async = true;
// zergnet.src="https://www.zergnet.com/zerg.js?id=";
// var znscr = document.getElementsByTagName('script')[0];
// znscr.parentNode.insertBefore(zergnet, znscr);
// })();
// }
// hide next link
jQuery('.post_pagination .next').parent().css('visibility', 'hidden');
refreshAds();
// tracking
if (typeof window.parent.postMessage !== 'undefined') {
parent.postMessage("encaction", "*"); // `*` on any domain
}
// hide other rows on mobile
// if ( WGTCADS.isMobile ) {
// jQuery('#zerglayout .zergentity:gt(1)').hide();
// }
}
else {
/*
jQuery.get(addressValue, qparams, function (result) {
var this_result = jQuery(result);
$post_content.removeClass('loading').html(this_result.find('#post_content').children());
this_result.find('#post_content > script').appendTo('#post_content');
if (currentPageUrl == pageLen + 1) {
// hide regular partner ads and show different IDs for tracking
jQuery('.js-footer-zerg:eq(0)').css({'height': 0, 'width': 0, 'overflow': 'hidden'});
} else {
jQuery('.js-footer-zerg:eq(0)').css({'height': 'auto', 'width': 'auto', 'overflow': 'visible'});
}
setTimeout(function () {
loadTheSlider();
}, 1000);
CMNUNT.refreshAds();
// tracking
if (typeof window.parent.postMessage !== 'undefined') {
parent.postMessage("encaction", "*"); // `*` on any domain
}
}, 'html');
*/
jQuery.get(addressValue, qparams, function (result) {
var this_result = jQuery(result);
var video =this_result.find("[src*='content.jwplatform.com']");
if (video.length >0) {
url = video[0].src;
console.log(url);
// var videourl = this_result.html().substr(video);
var sc = $(").load(url, function () {
var sub1 = sc.html().substring(sc.html().search('document.write'));
var str="document.write";
if (sub1.charAt(sub1.search(";") – 4) == '"') {
var sub2 = sub1.substring(28, sub1.search(";") – 4);
} else {
var sub2 = sub1.substring(25, sub1.search(";") – 10);
}
this_result.find('.wgtc-post-video').append("");
$post_content.removeClass('loading').html(this_result.find('#post_content').children());
this_result.find('#post_content > script').appendTo('#post_content');
if (currentPageUrl == pageLen + 1) {
// hide regular partner ads and show different IDs for tracking
jQuery('.js-footer-zerg:eq(0)').css({'height': 0, 'width': 0, 'overflow': 'hidden'});
} else {
jQuery('.js-footer-zerg:eq(0)').css({
'height': 'auto',
'width': 'auto',
'overflow': 'visible'
});
}
setTimeout(function () {
loadTheSlider();
}, 1000);
refreshAds();
// tracking
if (typeof window.parent.postMessage !== 'undefined') {
parent.postMessage("encaction", "*"); // `*` on any domain
}
});
}
else
{
$post_content.removeClass('loading').html(this_result.find('#post_content').children());
this_result.find('#post_content > script').appendTo('#post_content');
if (currentPageUrl == pageLen + 1) {
// hide regular partner ads and show different IDs for tracking
jQuery('.js-footer-zerg:eq(0)').css({'height': 0, 'width': 0, 'overflow': 'hidden'});
} else {
jQuery('.js-footer-zerg:eq(0)').css({
'height': 'auto',
'width': 'auto',
'overflow': 'visible'
});
}
setTimeout(function () {
loadTheSlider();
}, 1000);
refreshAds();
// tracking
if (typeof window.parent.postMessage !== 'undefined') {
parent.postMessage("encaction", "*"); // `*` on any domain
}
}
}, 'html');
/*
jQuery.get('http://wegotthiscovered.com/testvido.html', qparams, function (result) {
var this_result = jQuery(result);
$post_content.removeClass('loading').html(this_result);
// this_result.find('#post_content > script').appendTo('#post_content');
if (currentPageUrl == pageLen + 1) {
// hide regular partner ads and show different IDs for tracking
jQuery('.js-footer-zerg:eq(0)').css({'height': 0, 'width': 0, 'overflow': 'hidden'});
} else {
jQuery('.js-footer-zerg:eq(0)').css({'height': 'auto', 'width': 'auto', 'overflow': 'visible'});
}
setTimeout(function () {
loadTheSlider();
}, 1000);
CMNUNT.refreshAds();
// tracking
if (typeof window.parent.postMessage !== 'undefined') {
parent.postMessage("encaction", "*"); // `*` on any domain
}
}, 'html');*/
}
};
if (typeof jwplayer == 'function')
{
if($vid_short_code.length > 0) {
var address_href = window.location.pathname;
var address_array = address_href.split("https://wegotthiscovered.com/");
var final_array = address_array[address_array.length-2];
var not_numeric = isNaN(final_array);
if(not_numeric != true) { $vid_short_code.css( "display", "none" ); }
}
var playerInstance = jwplayer(0);
var playerContainerEl = document.querySelector('.wgtc-post-video');
function getElementOffsetTop(el) {
var boundingClientRect = el.getBoundingClientRect();
var bodyEl = document.body;
var docEl = document.documentElement;
var scrollTop = window.pageYOffset || docEl.scrollTop || bodyEl.scrollTop;
var clientTop = docEl.clientTop || bodyEl.clientTop || 0;
return Math.round(boundingClientRect.top + scrollTop – clientTop +700);
}
function getScrollTop() {
var docEl = document.documentElement;
return (window.pageYOffset || docEl.scrollTop) – (docEl.clientTop || 0);
}
var config = playerInstance.getConfig();
var utils = playerInstance.utils;
// get height of player element
// var playerHeight = config.containerHeight;
// get player element position from top of document
var playerOffsetTop = getElementOffsetTop(playerContainerEl);
// set player container to match height of actual video element
// this prevents container from disappearing and changing element positions
// on page when player becomes minimized. this also leaves a nice visual
// placeholder space for minimized player to return to when appropriate
// playerContainerEl.style.height = playerHeight + 'px';
// below we handle window scroll event without killing performance
// this is a minimal approach. please consider implementing something more extensive:
// i.e. http://joji.me/en-us/blog/how-to-develop-high-performance-onscroll-event
// determine player display when scroll event is called
// if inline player is no longer visible in viewport, add class
// .player-minimize to minimize and float. otherwise, remove the class to put
// player back to inline inline position
function onScrollViewHandler() {
var minimize = getScrollTop() >= playerOffsetTop;
if (!is_mobile()) {
// utils.toggleClass(playerContainerEl, 'player-minimize', minimize);
}
// update the player's size so the controls are adjusted
// playerInstance.resize();
}
// namespace for whether or not we are waiting for setTimeout() to finish
var isScrollTimeout = false;
// window onscroll event handler
window.onscroll = function() {
// skip if we're waiting on a scroll update timeout to finish
if (isScrollTimeout) return;
// flag that a new timeout will begin
isScrollTimeout = true;
// otherwise, call scroll event view handler
onScrollViewHandler();
// set new timeout
setTimeout(function() {
// reset timeout flag to false (no longer waiting)
isScrollTimeout = false;
}, 80);
};
}
});
function setCookie(cname, cvalue, exdays) {
var d = new Date();
d.setTime(d.getTime() + (exdays*24*60*60*1000));
var expires = "expires="+d.toUTCString();
document.cookie = cname + "=" + cvalue + "; " + expires + "; path=/";
}
function getCookie(cname) {
var name = cname + "=";
var ca = document.cookie.split(';');
for(var i=0; i 0 && jQuery('.gallery-slider .slider-list').length > 0){
var gallerySlideCount = jQuery('.gallery-slider .slider-list li').length;
gallerySlider = jQuery('.gallery-slider .slider-list').bxSlider({
adaptiveHeight: true,
preloadImages: 'all',
pagerCustom: '#thumbnails',
mode:'fade',
prevText:",
nextText:",
nextSelector:'.control.next',
prevSelector:'.control.prev',
onSliderLoad: function (currentIndex) {
var slideCount = gallerySlideCount;
/* lazy loading */
var direction = 1;
var $sliderImgs = jQuery(".slider-list li img");
var $curImg = $sliderImgs.eq(currentIndex);
if ($curImg && $curImg.hasClass('lazy')) {
$curImg.attr('src', $curImg.data('src')).one('load', function () {
jQuery(this).removeClass('lazy');
gallerySlider.reloadSlider();
});
}
var $nextImg = $sliderImgs.eq(currentIndex+direction);
if ($nextImg && $nextImg.hasClass('lazy')) {
$nextImg.attr('src', $nextImg.data('src')).one('load', function () {
jQuery(this).removeClass('lazy');
});
}
/* end lazy loading */
jQuery('.js-image-count').html( (currentIndex+1) + ' of ' + slideCount );
jQuery('.gallery-slider .gallery-slider-wrap').css('height', 'auto');
if(currentIndex > 0) {
changeHash(currentIndex);
}
if (currentIndex == 0) {
jQuery('.control.prev').hide();
} else {
jQuery('.control.prev').show();
}
jQuery('.caption-item[data-index='+currentIndex+']').show();
},
onSlideBefore: function (ele, oI, nI) {
var slideCount = gallerySlideCount;
/* lazy loading */
var direction = nI – oI;
var $sliderImgs = jQuery(".slider-list li img");
var $curImg = $sliderImgs.eq(nI);
if ($curImg.hasClass('lazy')) {
$curImg.attr('src', $curImg.data('src')).one('load', function () {
jQuery(this).removeClass('lazy');
gallerySlider.resizeSlider();
});
}
var $nextImg = $sliderImgs.eq(nI+direction);
if ($nextImg && $nextImg.hasClass('lazy')) {
$nextImg.attr('src', $nextImg.data('src')).one('load', function () {
jQuery(this).removeClass('lazy');
gallerySlider.resizeSlider();
});
}
/* end lazy loading */
jQuery('.js-image-count').html( (nI+1) + ' of ' + slideCount );
var galleryOffset = jQuery(ele).parents('.gallery-wrap').offset().top – 50;
if (galleryOffset) {
jQuery('html, body').animate({scrollTop: galleryOffset+'px'}, 600);
}
if(nI > 0) {
changeHash(nI);
} else {
changeHash(");
}
if ((oI+1) == slideCount && (nI+1) == (slideCount-1)) {
// _gaq.push(['_trackEvent', 'GalBackLastPage', 'clickEvent', 'Went back on gallery last page']);
// ga('send', 'event','GalBackLastPage' , 'clickEvent', 'Went back on gallery last page');
}
if (nI == 0) {
jQuery('.control.prev').hide();
} else {
jQuery('.control.prev').show();
}
jQuery('.caption-item').hide();
jQuery('.caption-item[data-index='+nI+']').show();
/*
CMNUNT.refreshAds([
'ads-desktop-btf-leaderboard',
'ads-desk-square-1',
'ads-desk-square-2',
'cmn_ad_toolbar',
'top',
'ads-mobile-square-1',
'ads-mobile-square-2',
'ads-mobile-square-3',
'ads-mobile-square-4',
'ads-mobile-square-end',
'toolbar']);*/
refreshAds();
// tracking
if (typeof window.parent.postMessage !== 'undefined') {
parent.postMessage("encaction","*"); // `*` on any domain
}
}
});
}
}
function refreshAds () {
if ( WGTCADS.isMobile ) {
freestar.freestarReloadAdSlot([
"wegotthiscovered_300x250_incontent",
"wegotthiscovered_300x600_300x250_Sidebar_4",
"wegotthiscovered_728x90_970x250_970x90_320x50_ATF",
"wegotthiscovered_300x250_incontent_2",
"wegotthiscovered_728x90_320x50_Adhesion",
"wegotthiscovered_300x250_Mobile_Footer",
"freestar-slot-footer-ad"
]);
} else {
cpmstarAPI({
kind:"refresh",
data:{
modules:[
"sidebar1",
"sidebar2",
"sidebar3",
"sidebar4",
"atf",
"728x90adhesion"
]
}
});
}
}
function changeHash( index ){
var pushAddress, hashnohash;
if (index == ") {
window.history.pushState({},"", 'https://' + window.location.hostname + window.location.pathname);
pushAddress = location.pathname + location.search + 'wgtc-gallery/';
} else {
window.location.hash = index;
hashnohash = window.location.hash.substr(1);
pushAddress = location.pathname + location.search + 'wgtc-gallery/' + hashnohash + "https://wegotthiscovered.com/";
}
//pushAddress = addressValue.replace(/^.*\/\/[^\/]+/, ").substr(1);
gtag('config', 'UA-17178859-1', {
"page_path": pushAddress
});
}