"Fast and Furious" will come to an end with "Fast x", the trilogy that would close the story of Dominic Toretto and other protagonists. Although most of the star cast will reprise their role, fans of the saga hoped to have Dwayne Johnson as Hobbs, but a conflict with Vin Diesel made a possible return increasingly difficult… at least until now. According to a recent report by The Wrap , the 'Rock' will have a cameo in "Fast and furious 10".
Specifically, the outlet reports that Johnson will appear in the post-credits scene of the film. In this way, his return becomes official and opens the way to a potential future spin-off with it, despite the fact that both actors had friction in the past.
"Fast and Furious": What caused the fight between Dwayne Johnson and Vin Diesel?
Collider previously disclosed that the feud between Diesel and Johnson originated in 2016, when Johnson posted messages on his social media that hinted at the unprofessionalism of some of his male co-stars. This attitude would have led the 'Rock' to reject the offer to participate in "Fast and furious 9".
Over time, the feud between the two actors escalated, with some reports suggesting that Johnson tried to involve more stars in the spin-off (Hobbs and Shaw) as a result of this.
According to Diesel, who spoke to Men's Health magazine, his conflict with his co-star arose because, as a producer on the series, he felt compelled to treat Dwayne differently in order to make him more committed to his character.
However, tensions eventually dissipated with Diesel publicly making a request to his co-star: "Fulfill your destiny . " Now both will work together again.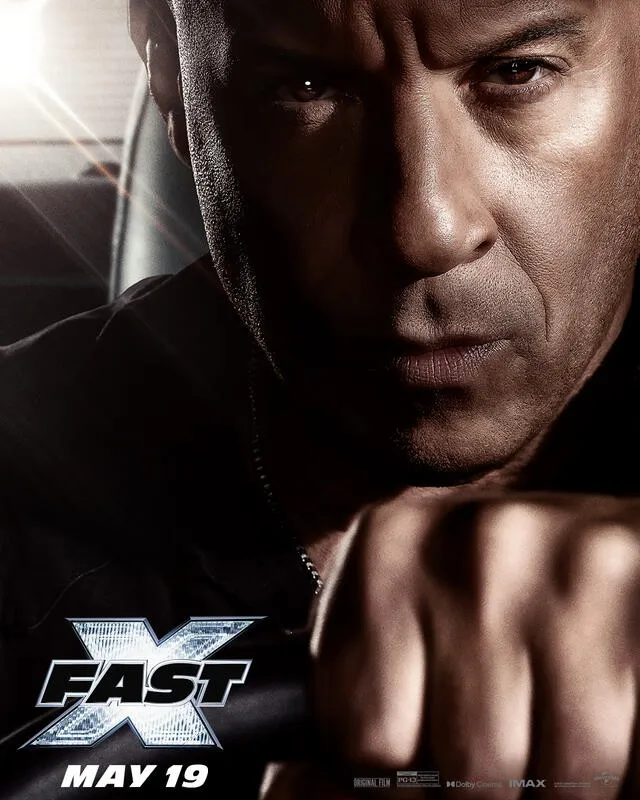 Toretto's official poster for "Fast X". Photo: The Fast Saga
When does "Fast and Furious 10" premiere in Peru?
After a few years of waiting, "Fast and Furious 10" will finally hit theaters. Its official premiere in the United States is next Friday, May 19; while to Peru and other rooms in Latin America the tape can be seen from Thursday 18.
Regarding the plot of the film, we will see that Dominic Toretto will have the mission of protecting his friends and family from Dante Reyes, son of the famous Brazilian mobster and drug trafficker Hernán Reyes. Revenge will lead the way in this new installment, which will arrive divided into three parts.