Each week our staff of film and TV experts surveys the entertainment landscape to select the ten best new/newish shows available for you to stream at home. We put a lot of thought into our selections, and our debates on what to include and what not to include can sometimes get a little heated and feelings may get hurt, but so be it, this is an important service for you, our readers. With that said, here are our selections for this week.
20. American Born Chinese (Disney Plus)
The is a lot going on here. Let's start at the top: American Born Chinese is a coming-of-age story based on a popular graphic novel about a teenager named Jin who attempts to navigate high school while keeping a big secret about superpowers under wraps. Spider-man vibes abound, with crushes on biology partners and angry demons and magical amulets aplenty, which is by no means a complaint. Nor is the thing where the show reunites a big chunk of the cast from Everything Everywhere All At Once. More shows should have Michelle Yeoh in them. Most of them, really. This is not an unreasonable request.
Watch it on Disney+
19. Flamin' Hot (Hulu)
Finally, an inventor biopic we actually care about. No offense to the Steve Jobs origin stories and World War dramas about geniuses who saved the world. You keep the Michael Fassbenders and Benedict Cumberbatches of the world employed and for that, we thank you. But it's about damn time we learn of the genesis of the crunchy, spicy snack that saved America's tastebuds. Eva Longoria directs this dramedy that follows a Frito-Lay janitor who claimed he created Flaming Hot Cheetos. Sure, it's a movie about the mouthwatering alchemy of enriched corn meal, cayenne pepper, and red food dye, but it's also an underdog story that just so happens to align with a capitalist turning point in our country. And yes, it burns … good.
Watch it on Hulu
18. It's Always Sunny in Philadelphia (FXX/Hulu)
It's the 16th season of It's Always Sunny and if you're not already endlessly in love with this gang of moronic miscreants and their low-rent misadventures I don't know that you can be saved. For those who have fallen off a little over the years, though, please allow us to reassure you that the show is as good, chaotic, vile, silly, and subtly smart as ever, trading international hijinks in Ireland during part of last season for a back to basics approach. In just the first two episodes we've seen Mac, Charlie, Dee, Dennis, and Frank giving us a cliffs notes understanding of inflation and crypto (as only Always Sunny can), revelations about Charlie and Frank's cramped apartment, a crazy family road trip, and a whole lot of casual gunplay. And that's just the first two episodes. We can't wait to see the rest.
Watch it on Hulu
17. The Full Monty (Hulu)
The Full Monty was a 1997 movie about a group of steelworkers who faced a troubling economic future and chose to address it by becoming strippers. It was a whole thing. People still use "the full Monty" as code for male nudity, which is kind of wild. And now it's back, 25 years later. Again, kind of. It's a television series now and it follows the same characters but this time they keep their clothes on, choosing new and somehow weirder ways to alleviate their financial struggles. There's a lot going on here. Curiosity might be enough to reel you in.
Watch it on Hulu
From the outside, you may think that you know where this series is going, but the show promises to be even more chaotic than you expect. Rose Byrne and Seth Rogen play old friends who reunite after people grow apart (as they do), and it soon grows apparent that he shakes up her little world. Fortunately, she does appear to be happily married, and her husband approves of (and, in fact, encourages) this rekindled friendship — at least, until the horse tranquilizers come into play. It happens.
Watch it on Apple TV Plus
15. Based on a True Story (Peacock)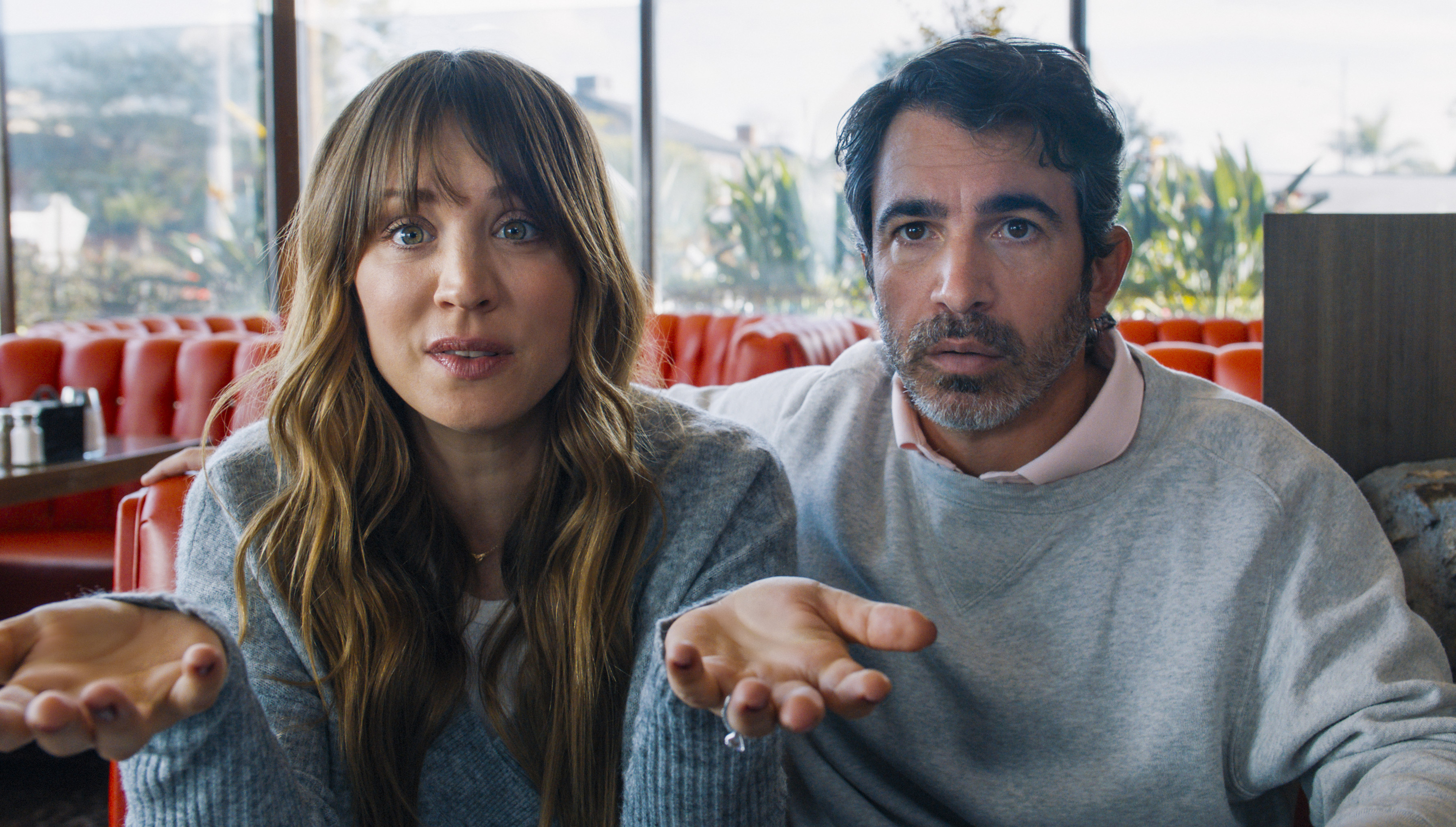 Kaley Cuoco has already proven that audiences and critics underestimated her sheer level of talent, and not only that, but she's been working her butt off ever since the Big Bang Theory wrapped up. Cuoco has now turned to the true crime-esque realm to portray a woman who's obsessed with the genre to such a degree that she is excited about a serial killer on the loose. This series arrives from producers of The Boys and Ozark, if that tells you anything about how darkly comedic things will soon get for this show, and it's not as fun as The Flight Attendant, but it's fizzy enough to be a hit.
Watch it on Peacock
14. I Think You Should Leave (Netflix)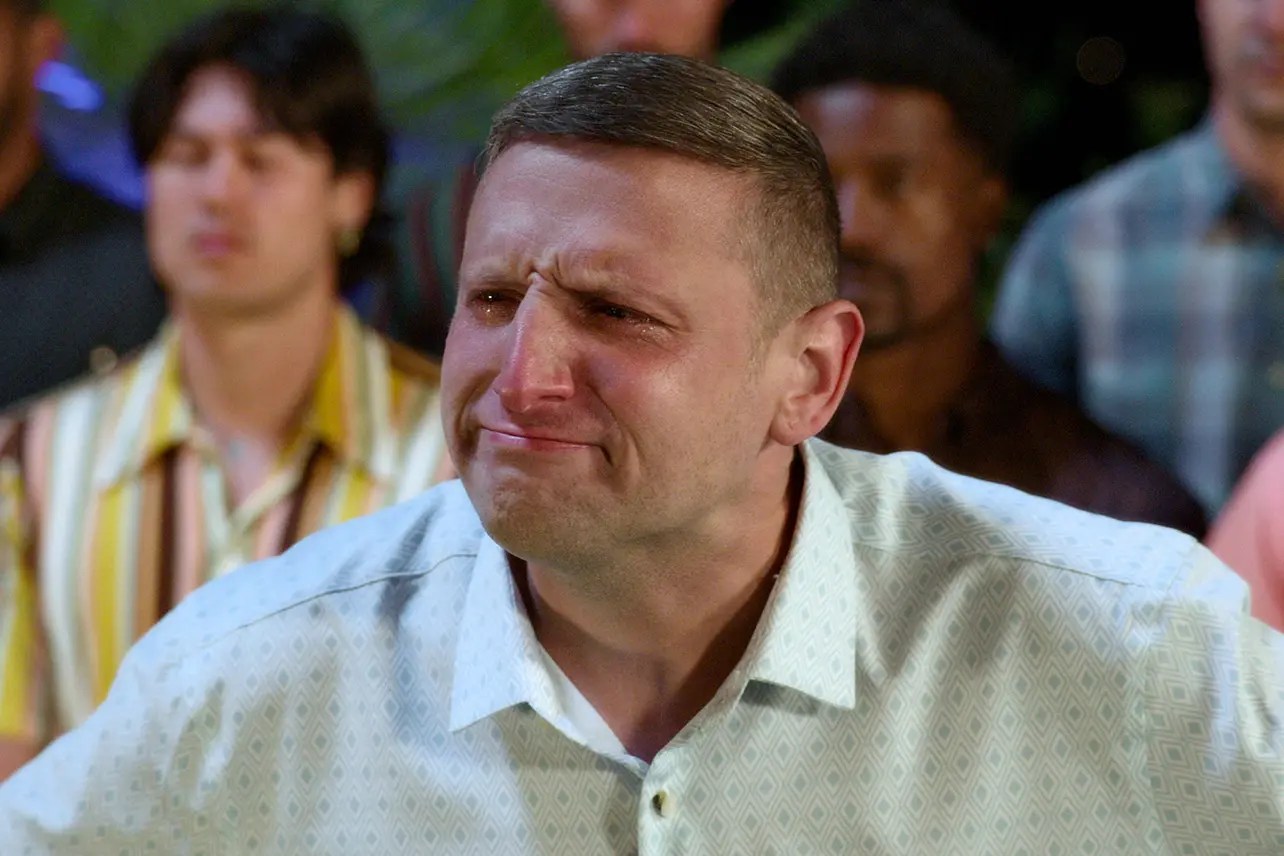 The internet's favorite sick and deranged sketch series is back for a third season. Expect to see your various social media feeds flooded with screencaps and GIFs in the coming weeks, most of them featuring creator and star Tim Robinson with a pained expression on his face. Maybe double back and watch the first two seasons again, too. There's probably something in there you missed or forgot anyway. And hey, it's never a bad weekend to yell at strangers about how they have no good car ideas. Maybe they get mad, sure. But maybe you're right. And maybe they look at you and reply "I'm doing the best at this" and you make a friend for life.
Watch it on Netflix
Dystopian sci-fi has never been done quite like this before. In Apple TV+'s newest drama, a ruined and toxic future that forces humanity to dwell in underground silos hundreds of stories deep isn't the antagonist of the story, it's merely the setting. The real problem lies in a murderous cover-up whose unraveling threads reveal a bigger conspiracy when a scrappy mechanic (Rebecca Ferguson) and a disillusioned sheriff (David Oyelowo) start tugging in earnest. What is truth and who decides it are the questions this show is asking but even if the answers don't come readily, the insane worldbuilding and thrilling action will leave you happy to keep guessing.
12. Run Rabbit Run (Netflix)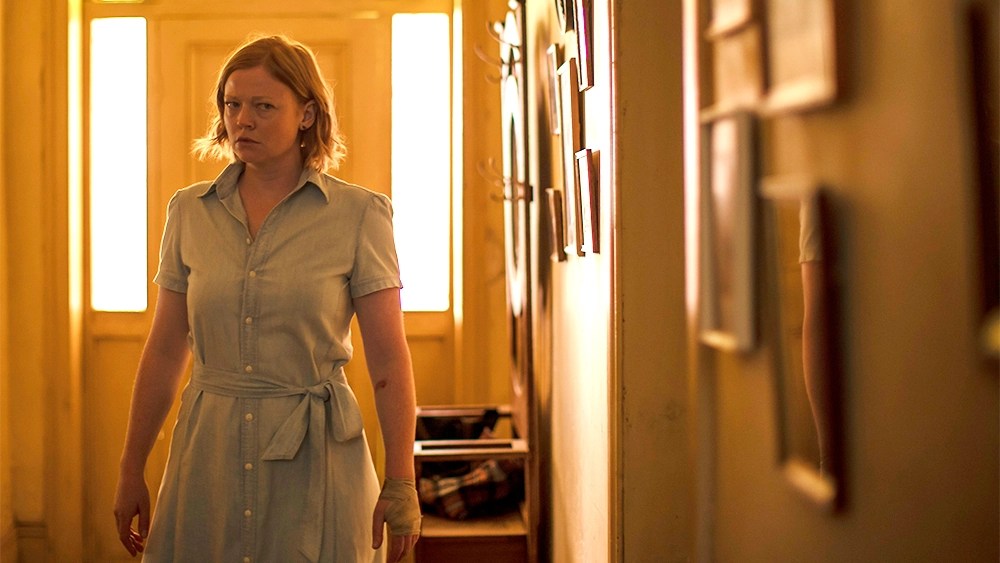 Succession's Sarah Snook is back on our screens in what looks like an ultra-tense psychological thriller/horror film complete with a creepy kid, creepier paper masks, and even creepier crayon drawings. Also, there's a rabbit. Which is VERY CREEPY. We don't know if this is going to be the rare scarer that hits with audiences, but we know Snook always delivers a powerhouse performance that's worth the price of admission… and this is Netflix, so there is not really a price of admission. So… win-win?
Watch it on Netflix
Hijack asks a question that has been on all of our minds for over a decade now: What if we took 24, with its real-time running clock playing out over the course of a full season, but instead it was seven hours and with Idris Elba and on an airplane? Okay, maybe you weren't asking that exact question for the last 10 years. But you probably are now. Which is okay, seeing as that's basically what Hijack is. Look at us, solving little problems we didn't even know existed. It's not as dramatic as, say, thwarting terrorists in the skies, to choose an example at random, but still. Not too shabby.
Watch it on Apple TV Plus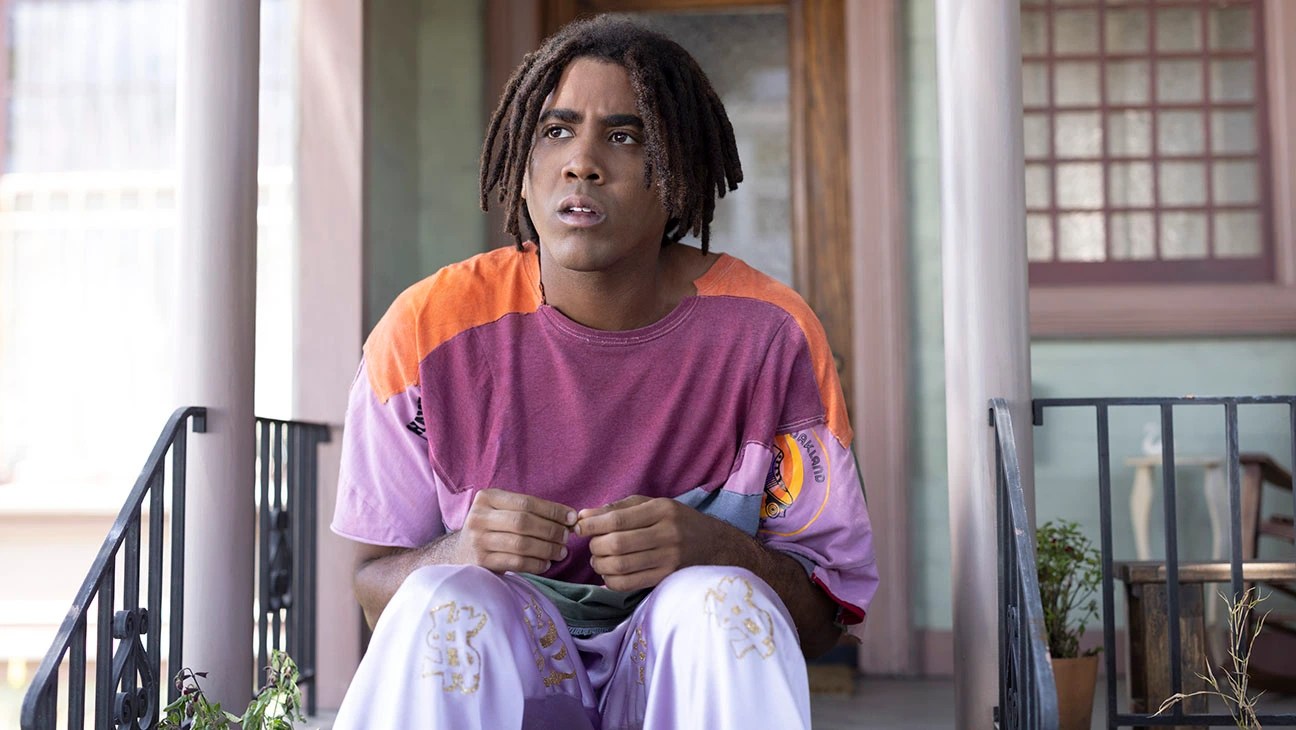 The last time we checked in with Boots Riley, he was taking us on a deeply wild ride with Sorry to Bother You. Well, he's back, and deeply wild again, this time with a new series about a 13-foot-tall man named Cootie who has a bunch of interesting experiences out in the world, delving into everything from love to friendship to… actually, you should just watch this one to find out. Our words can't do it justice. Especially not for the thing where Walton Goggins shows up as a character named The Hero. This is a weird one, to be sure but it's a weird one in the best way possible.
Watch it on Amazon Prime
11. The Walking Dead: Dead City (AMC Plus)
All hail the never-ending franchise's new spinoffs, which begin with Manhattan-bound misadventure to reinforce what a bad idea it is to head into cities with zombies afoot. Fortunately, this is a thrilling throwback, in which Maggie pretty much forces Negan to help her rescue Hershel Rhees, son of Glenn and Maggie, obviously. Hey, Negan owes her one, so let the walker variants roll
Watch it on AMC Plus
10. Star Trek: Strange New Worlds (Paramount Plus)
What we have here is a spinoff of one show (Star Trek: Discovery) that was itself a prequel to another show (the original Star Trek), now in its second season. We are deep into the lore here. But that's okay. It's a fun little ride, good for both diehard fans of the franchise and newbies trying to dip their toes in a little. You could use a little galactic escape sometimes. We all can.
Watch it on Paramount Plus
9. Extraction 2 (Netflix)
Here's what we know about Extraction 2: It sees Chris Hemsworth returning to action as the left-for-dead mercenary-turned-hero Tyler Rake (still a terrific name) who's tasked with saving more people in peril. Here's what we don't know about Extraction 2: How the hell this movie got made. The stunt list alone should've had insurance companies running for the hills. There's talk that Hemsworth is lit on fire at one point. There are dizzying car chases filmed on a continuous loop. Just 20-minute-long car chases, people! Helicopters are out here landing on moving trains. Who let these men do this?
Watch it on Netflix
8. Warrior (Max)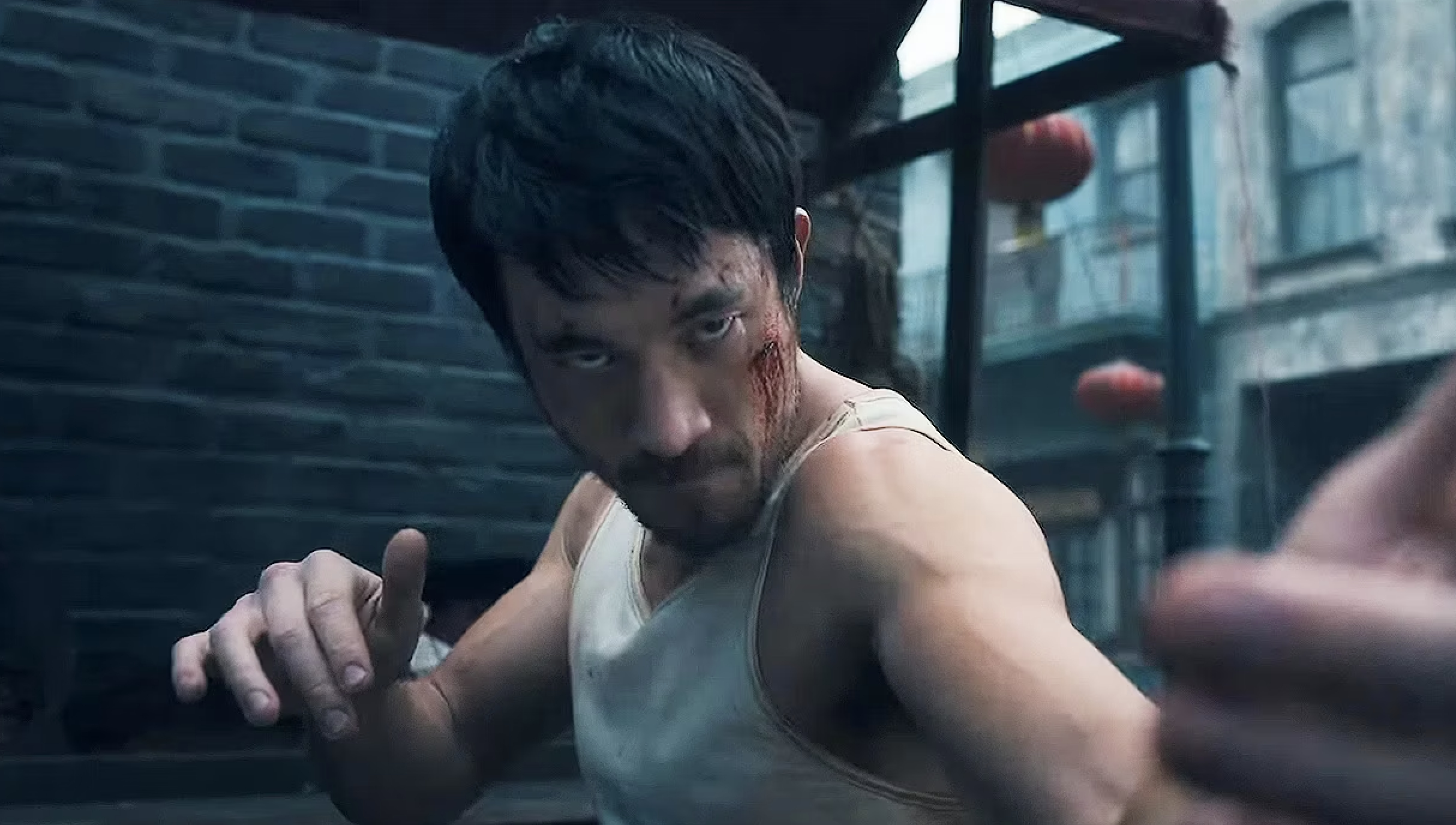 Warrior is back for a third season, still starring Andrew Koji as Ah Sahm and still set in 19th century San Francisco and still based on the writings of Bruce Lee, but now it's on Max, which was previously known as HBO Max, after originally debuting on Cinemax back in 2019. There's a lot going on here, most of it involving some usage of the letters m-a-x, but the bottom line remains the same: it's a good show that's full of action and cool fights scenes and sometimes that's exactly what you need when it starts getting hot outside.
Watch it on HBO Max
John Krasinski is back for another run as Jack Ryan, the Tom Clancy character who has been saving the world for the last 30 or 40 years, played by everyone from Harrison Ford to Chris Pine. Wendell Pierce is in there, too. It's kind of wild to think about, really, this thing where Jim from The Office and Bunk from The Wire have been running around for a few seasons now saving the world on a show made by the same company that ships vitamins and kitchen utensils to your house in 48 hours. But it's happening. The future is pretty weird!
Watch it on Amazon Prime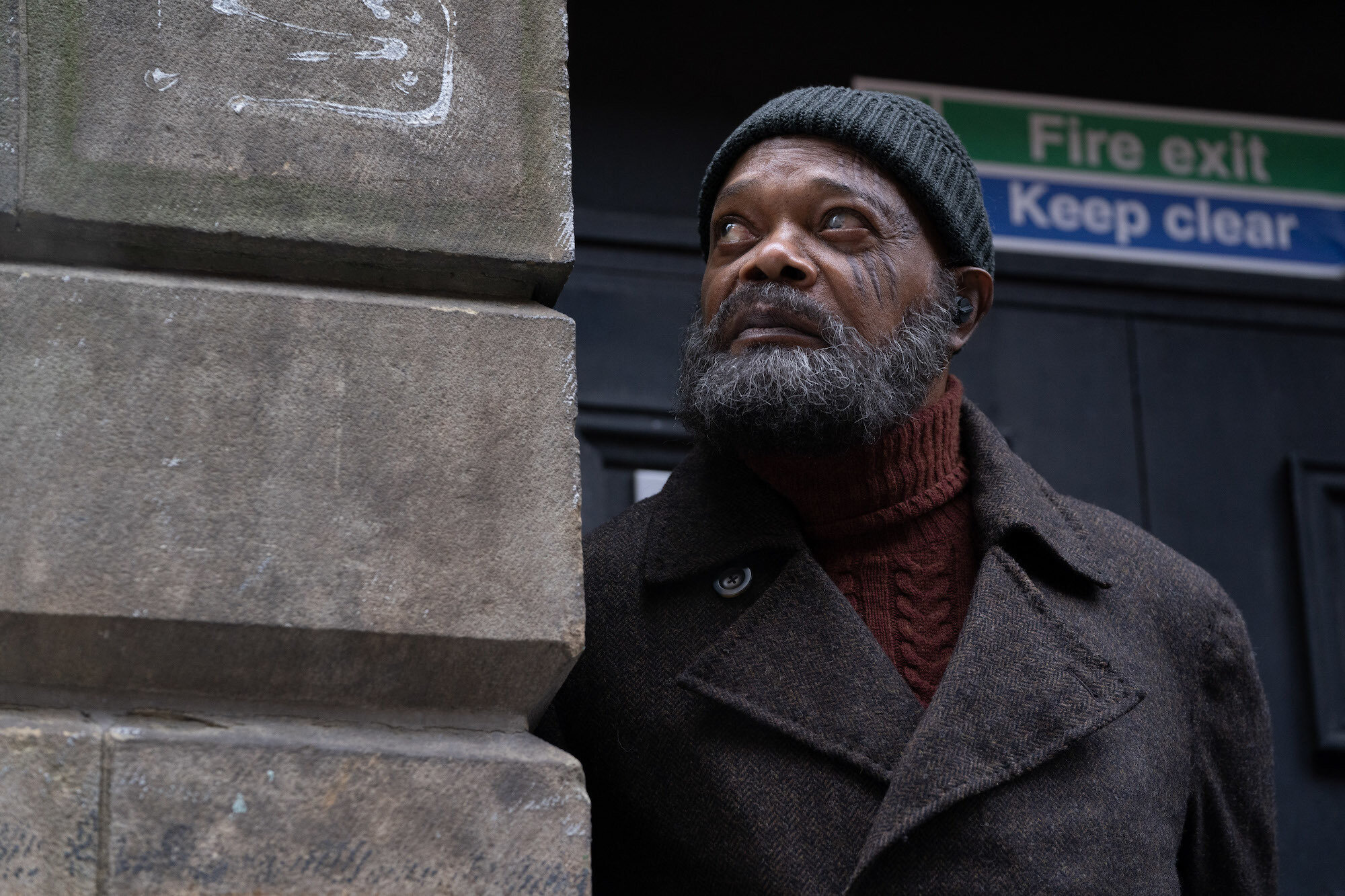 Nick Fury is having a not-so-great time with the "one last job" trope as he heads back into MCU hijinks for what might be his "one last fight." We do live in unusual Hollywood times, and with Captain Marvel, the Skrulls somehow became the good guys, so we'll see how Talos fares in this standalone series. Not only are Samuel L. Jackson and Ben Mendelsohn onboard, but Emilia Clarke and Olivia Colman also formally enter the MCU with this show, and we will apparently see some Rhodey on this "crossover event series," too. Only enough, there's some eye-patch-less Fury in the mix, so I hope we get some more Goose to add even more context.
Watch it on Disney+
5. Black Mirror (Netflix)
Can the bleak freaky award-winning anthology series and buzz machine from a few years ago still scare the piss out of audiences now that the world has been brought closer to some of its popular themes about metaverses, AI everywhere, neural implants, evaporating privacy protections, and the malignancy of loneliness and hollowness of digital interactions? We're about to find out with five new star-studded episodes that beg for our attention while it's still ours to control.
Watch it on Netflix
4. Muscles & Mayhem: An Unauthorized Story of American Gladiators (Netflix)
American Gladiators exists at the intersection of cheesy '80s and early '90s WWF/WWE wrestling, pro football, and action films like Running Man, a former weekend TV staple and likely forgotten piece of pop culture ephemera trapped in a time capsule that just got busted open for a new Netflix docuseries. What's inside? A whole lotta spandex and tales of pumping up, sex, drugs, and mayhem, feeding Where Are They Now fascinations around larger-than-life one-named stars like Gemini, Ice, and Blaze. Oh, and there's a behind-the-scenes power player who dressed up like Elvis.
Watch it on Netflix
3. The Witcher (Netflix)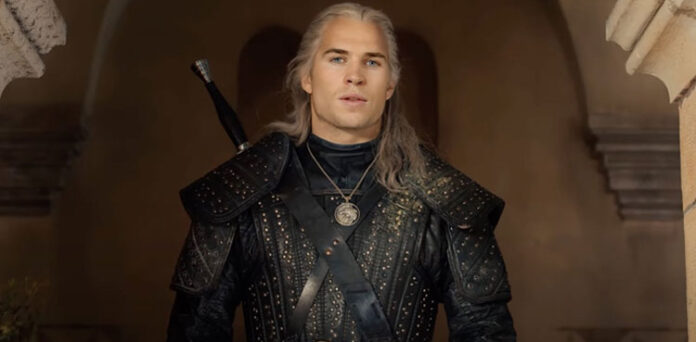 Henry Cavill has one foot out the door of this franchise, which is unfortunate, but we'll see what Liam Hemsworth brings to the table in the future. Further, this season will apparently bring us (from the looks of the above teaser) plenty of banger-filled Jaskier with newfound eyeliner. Ideally, this means that the show will go ahead and declare Jaskier canonically bisexual because they've been dancing around the issue long enough. And god only knows that the Netflix franchise has tweaked Andrzej Sapkowski books and the video games enough over the years already, so what's one more time?
Watch it on Netflix
2. The Righteous Gemstones (Max)
The super-rich mega-church proprietors are back and they're ready to step into a new chapter that sees patriarch Eli Gemstone ceding control to his kids. Shades of Succession? In some surface ways, sure, but Gemstones is its own swirl of chaos and genius, and this new season goes all in on family feuds while adding monster trucks, romantic entanglements, backwoods survivalists doing that thing they do, and an all-new Baby Billy scheme.
Watch it on HBO Max
The first season of The Bear was often chaotic and intense in the very best of ways. But while season two doesn't move fully away from that formula, it all feels a little more slow-burn and structured as it seeks to tell a story about what happens when you dare to take a chance and change things up. How discombobulating it is and how the universe reacts. We thought last season was a main course, but it was apparently just an appetizer.
Watch it on Hulu