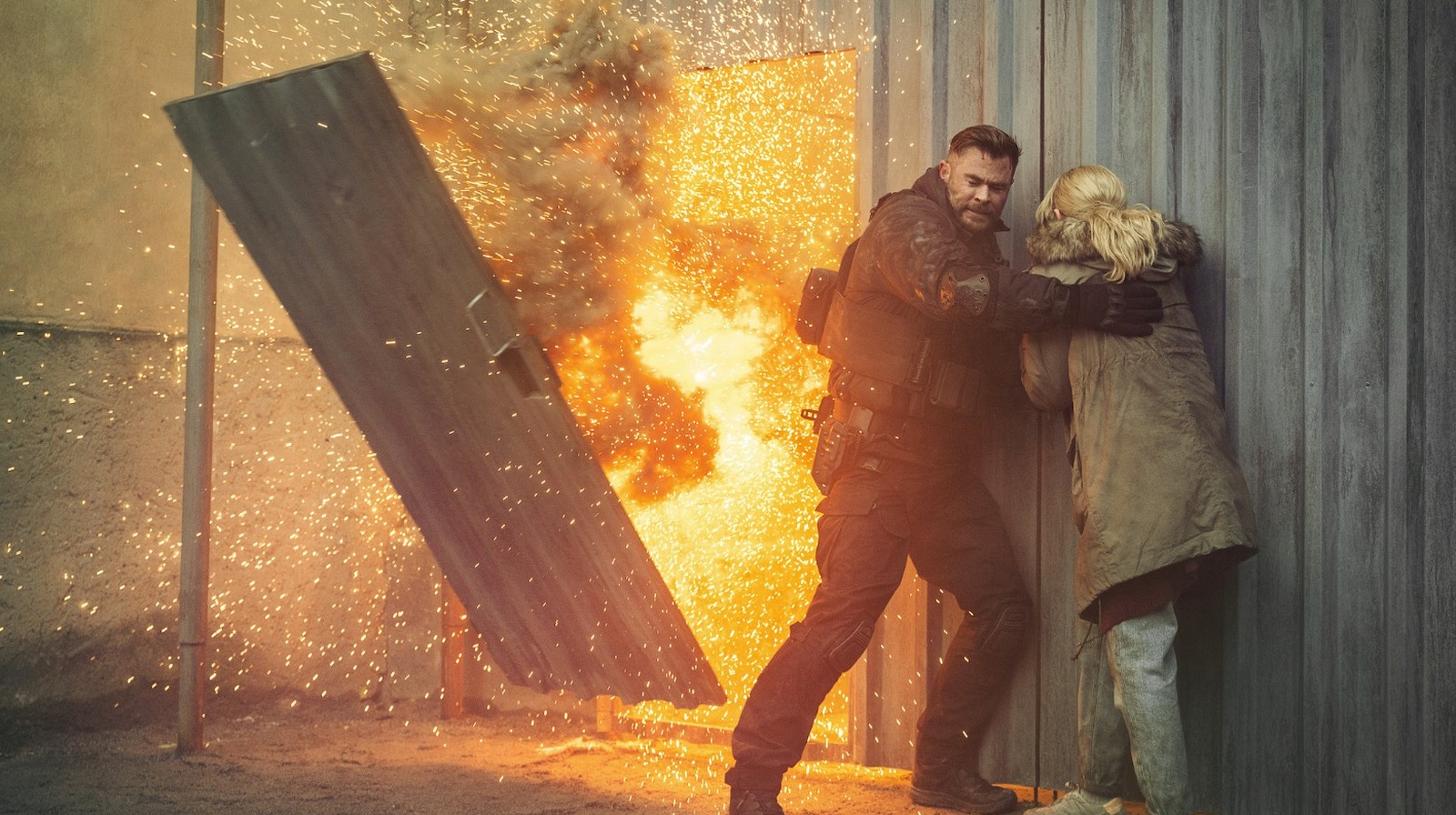 "Extraction 2" slowly builds towards the epic showdown between Rake and Zurab throughout the film – well, nothing happens slowly here, but you get the idea. After another grueling fight, Rake has found his way to the church, where Zurab is waiting for him. Bleeding, Rake must end this fight quickly if he is to have the chance to save Sandro.
"God gave me a mission to rain vengeance on your head," Zurab said to Rake, his voice laced with mischief. Here we go. Forcing Sandro – who is strapped in with a bomb – to take Rake's gun means this fight is going to be settled with fists. After a surprise appearance by Nik, shot down by Zurab, the fight is on.
And what a fight it is. These two men absolutely despise each other, and that hatred fuels their furious movements. Things aren't just solved with fists – Zurab pulls out a jigsaw and tries to saw off Rake's neck, who finds a screwdriver and rams it into Zurab's side. Men use anything and everything at their disposal to hit each other. As the battle continues, both men are dangerously close to death, and as the blood flows, the tension is unbearably high.
Our hero does not fall easily, as he manages to mount Zurab, driving his combat knife into his heart. Rake lies down next to him, and with the two men bloodied and bruised, Rake pulls out a gun and shoots Zurab in the skull, ending their saga in typically brutal fashion.