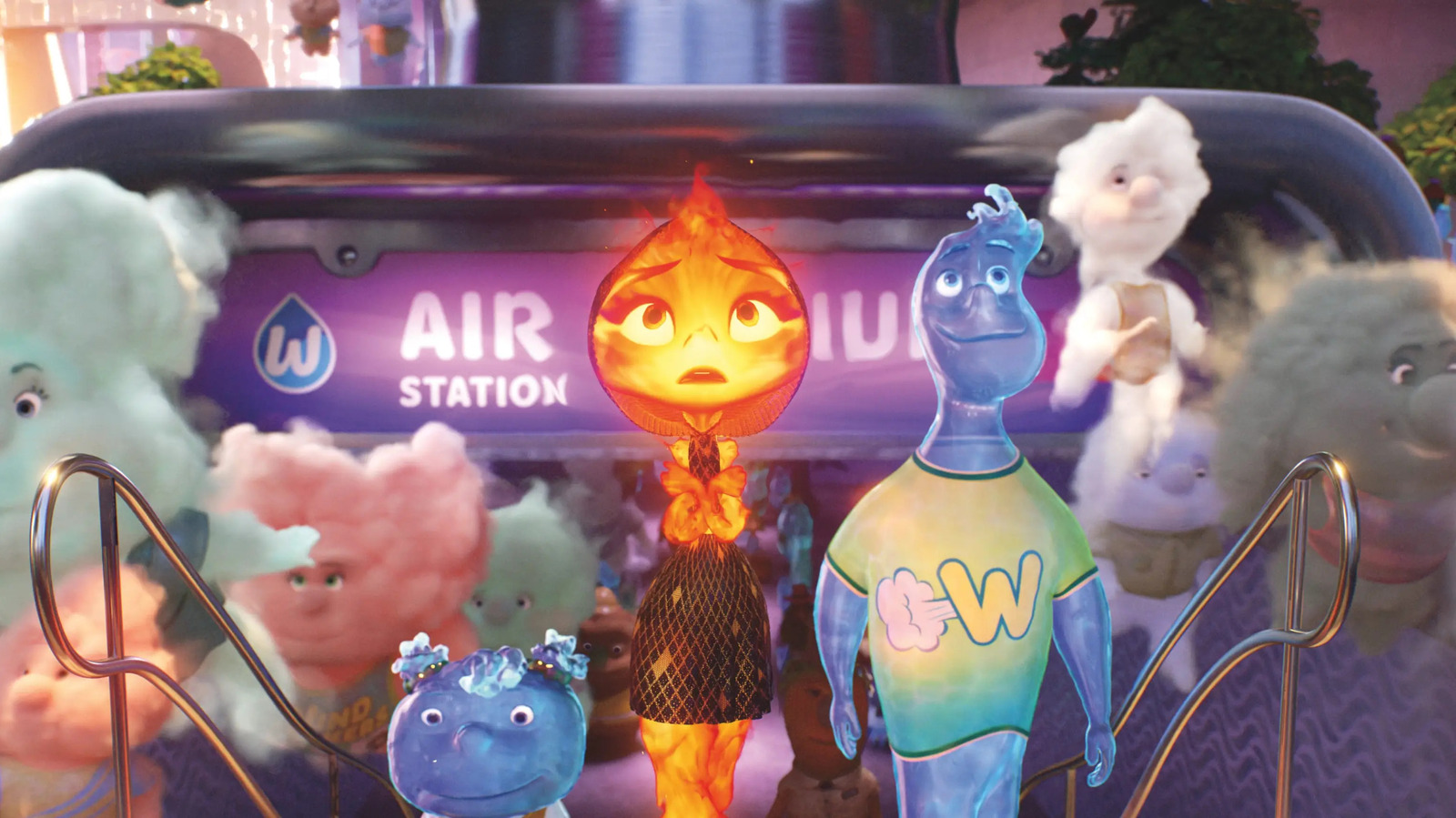 Peter Sohn looked up at the periodic table and, partly because of his creativity but also perhaps as a mnemonic device, saw flats. He remembers telling his teenage fantasy to his Pixar colleagues – opening up after a personal experience – and it led directly to the "Elemental" project. In the words of Sohn:
"I used to make fun of the periodic table of elements. I used to make fun of it by adding, 'It looks like apartment complexes to me. Copper lives alongside helium, but they are gaseous, so be careful. I used to make these jokes, but it was never a story. It was just something I did in school. But later, years, years later, I had this event with my parents where I got to thank them for the sacrifices they made. It was a very emotional thing for me. And I came back to Pixar and told this story to people and they were like, 'Oh, this is your movie and you have to do this. This is the next idea for you.'"
Although helium and copper aren't characters in "Elemental," Sohn used the idea of ​​"elements living together in an apartment" for his feature film. Indeed, he considered the various elements brought together in one place as a strange symbol of the immigrant diaspora. "[P]the art of their experience, he says, is that they arrived in a new place without money, without knowing the language. It feels like this world of apartments with these different disparate elements." It seems Sohn's whimsical joke he made in high school led him directly to the main character elements of his new movie.
Voluntary pun.