I'm often asked, "What whiskey do you recommend?" Hey, it comes with the job. My answer is almost always the same. "Go to the best liquor store or whiskey bar in town and grab a barrel pick from your favorite brand or brands." Barrel picks have become the gold standard of relatively easy-to-find, affordable, and delicious limited-edition whiskies. A good bourbon or rye barrel pick (or scotch for that matter) will be the prime cut from a fan-favorite or brand-new brand. It's always special and almost always slaps. You can't lose.
But what is a barrel pick and who's actually doing them? I asked a good friend from Blue Run Spirits — the brand behind some of the most elite and alluring bourbons and ryes of the past couple of years — to help me answer just that.
Trey Wade is a long-standing veteran of the famed Black Bourbon Society. More recently, this whiskey thought leader accepted a full-time role at Blue Run as their Chief Experience Curator for the brand's Private Barrel Program. That means that Wade is the man behind the barrel picks for one of the most sought-after barrel pick programs in the game right now.
Before we dive into Wade's interview, let's get a little foundation here. A "barrel pick" is a single barrel release that companies/brands allocate for their most devoted accounts and charities related to those accounts. Also, most brands — big, small, heritage, and new — will have a consumer-facing barrel pick program wherein the average whiskey fan can buy a barrel pick for a hefty price tag (think $10k and up, folks). These usually come with on-site distillery experience along with a tasting session with the distiller or blender.
For this conversation, we're mostly talking about the former since that's where Blue Run is right now (it's a very new and growing company). Wade and I are talking about how that special barrel pick lands on the shelf at your local liquor store or whiskey bar. If you spy a Blue Run barrel pick out in the wild, Wade was certainly the person who curated that juice to get into that exact bottle — so he's the perfect guy to break down exactly how that all happens.
Also Read: The Top 5 UPROXX Bourbon Posts Of The Last Six Months
Let's talk about how you got into whiskey.
So, pretty similar to how I feel like a lot of people, you know, truthfully started getting into whiskey or any spirit — I started as a curious consumer, right? There are really only two paths. Either you're in a lineage of a family brand and you work for that brand or you take a passion and you turn it into a profession. I'm on the latter side. It wasn't until these past few years that you could really like go to school or get a degree to have a profession like this.
And so, I'm very fortunate to be well-traveled and also very fortunate to have experienced some really patient bartenders over my travels. Those bartenders have been so important and kind by helping to explain not only what a cocktail is but what's going on behind every element of it. Patient bartenders are a rare breed and a virtuous one.
So, I've been pretty consistently involved in being a curious consumer.
That's crucial. I always tell people to be curious and just ask questions — obviously when it's appropriate to do so.
My tip is that you can always catch somebody on, like, a Tuesday when they're not exactly looking at the weekend again and they're not still hung over from the past weekend again. A good bartender is gonna give you the actual little extra love and just lay into kind of the experience, which is huge to me right now. The experience you have around eating or drinking is huge, right?
Absolutely.
So let's talk a little bit about Blue Run's Barrel Pick program because I feel like Blue Run has always been an outlier from the branding to the ethos that Mike [Montgomery, Blue Run Founder] puts down. What attracted you to a barrel pick program over a brand ambassador or cocktail-focused role?
You know, I'm super duper fortunate. This is not a role that Blue Run was necessarily doing an open call for. I've been attached to the brand since 2020 in a consultant position behind the scenes. So for this, I wrote my job description because I like helping with sensory and helping with understanding how our product was doing in the market. I've played that role since the first release of the brand. At the same time, I was involved in a number of different whiskey groups — 11 prominent groups to be specific. So it all just coalesced into this awesome gig driving Blue Run's single barrel pick program.
With a barrel pick, there's a common denominator no matter what the brand/style. What is the bottom line for you when thinking about barrel picks?
Long before I ever started working for Blue Run or it even existed, I was really, really focused on sensory and understanding the nuances. There are so many inputs that can change the outcome when it comes to whiskey. So I like going back and working my way into a barrel with how that barrel is seasoned and all the way back to the agricultural aspect and how and where those grains are grown and harvested. So it all started by just understanding all of those processes and then making that understandable on the consumer level.
Then when Blue Run came along, I had this opportunity to interact with the team and founders and they were on the same wavelength as me. Then, fortunately, we've gotten into a position where I was able to leave my day job and come and do this full-time.
It wasn't an overnight thing. But for me to have the opportunity to bring what I think is the ideal program to the market for a brand that has already leaned into some of the things that I believe in just makes it all the better.
When I look at a barrel pick, I'm looking at: Who's my audience? What's the brand? Where do I find the bridge between those two things in this pick? You're now doing that for people who've already bought in with Blue Run, so how do you guide people on their picks?
It's very, very tailored. I don't wanna overuse this word, but it's a very "curated" experience in my opinion. I want this barrel pick to be their best experience. So the whole barrel pick experience is very targeted towards the folks who are selecting the barrel because, ultimately, they're going to know that next layer in terms of the consumers they're trying to attract or cater to with the barrel that they select.
How does that play out?
I start crafting the experience by looking at who's picking the barrel and what are they accustomed to seeing in a barrel selection. You know, you can see which barrels they've been picking and from which brands pretty easily by just looking at what's on their shelf. So I look at that and then figure out how can I shake that up. How can I blow their minds or help them reimagine what a barrel selection experience could look or feel like?
And look, because of COVID, which we all went through together, a lot of brands have gotten stuck in sending out samples and doing Zoom tastings. And that's not a knock on anybody, right? We don't have to do that anymore but now a lot of brands are stuck in that routine. We want to be as far away from that as possible.
We're not just trying to be innovative. We're all innovative people who come from innovative backgrounds across this whole industry. So when I look at our program, I try to make sure that the barrel selection experience is very curated and catered to the folks who are sitting at the table with me when they're selecting their barrel.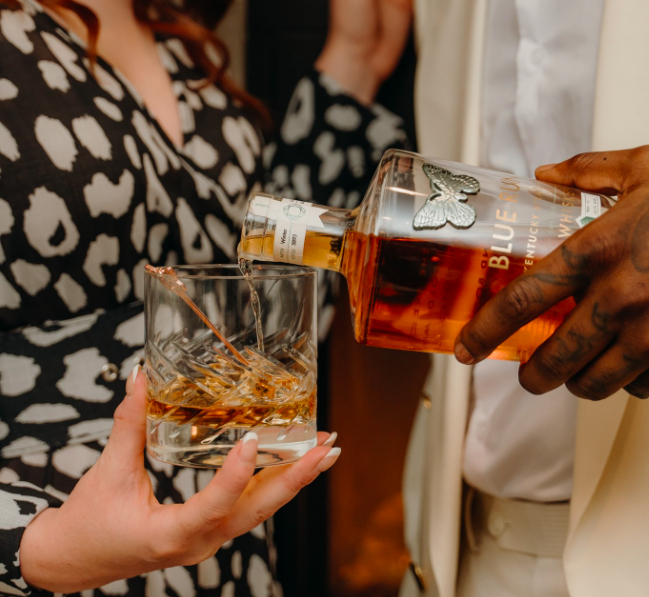 Once you've figured out who is sitting next to you to do a pick, what's really happening in the background to make that experience pop?
We're working hard is really the easiest answer.
Going deeper, it's really a tip-of-the-iceberg-type game, right? You're seeing that 10% of the whole thing I'm doing. My job is to make sure our barrels are heading in the right direction while also making sure I have the right barrels for our barrel pick program. That means knowing exactly what is in each of those barrels and sensing what might be right for one customer over another. You really need a good sense of organization skills with a deep understanding of palate and profile for yourself and also what people are bringing with them.
Moreover, I'm super fortunate that we don't have a weak link in the organization at all. Plus, we've partnered with Bardstown Bourbon Company and they're all really good people too. We're really blessed to say that we hire really well and we've built a really solid team. And that's the sort of thing you're not going to see when you pick a barrel but you're going to taste it.
How do you balance the barrels between what you want to make available for barrel picks and the barrels you need for core expressions and new releases?
We're working like hell to make sure that we have a healthy balance of product available for both the private barrel program and our main focuses, which is our core expressions and limited releases.
I have to always be on my toes because of how consistent we are with our LTOs [limited-time offerings]. Like we're not a brand that plans to let off the gas. We're going to keep putting out new inviting exciting whiskey. And that's not just a new package, but it's also a new flavor profile. It's a new expression. It's a new experience in your glass.
That then means that we've got to be really diligent in understanding what we have on hand, understanding what's out in the market, and how it's available. And then not only understanding that but understanding who else is buying barrels and gonna try to do something similar to what we're doing.
What are you focusing on when sourcing barrels out there?
The sources are kind of limited. When they do pop up, a lot of people are going after the same barrels and there really are a lot of people out there looking to get all of them. I will say that we're one of the few brands who are pretty bullish about being Kentucky straight whiskey only. So that eliminates a lot of barrels for us.
The beauty of it is that there's a lot of great whiskey made in Kentucky. So we have a variety in our program that are kind of slated specifically for single barrels.
The simplistic answer is that we're just working hard and working together to make sure that no stone goes unturned and that we stay very detail-oriented, very communication-centric, and aligned to kind of what's going on, not just in our house but in the market.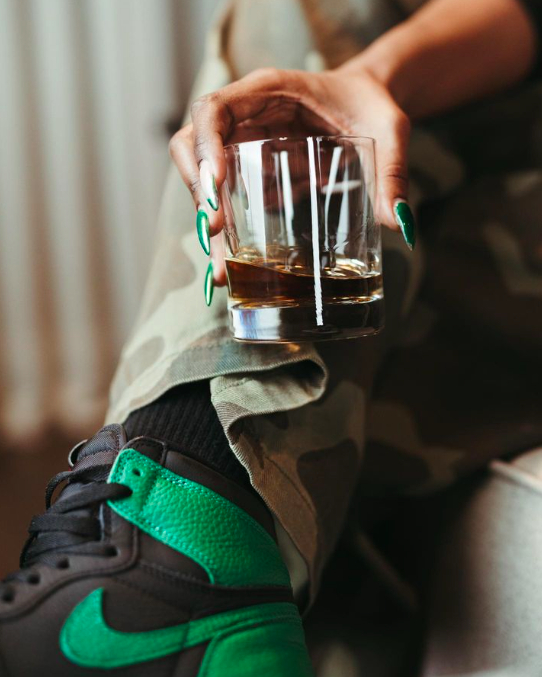 You mentioned Bardstown Bourbon Company — which has a great team. What's your relationship like with them and how are you working with them?
It's a fantastic team, there's no shying away from it. The releases we've built just wouldn't have been possible without that team of people at BBC. I don't wanna step over that before I say what I say next. The reality at the end of the day is Bardstown is not our home. It's not our kitchen. They're doing their own thing out there for their brand and several others. And it's all pretty amazing.
So that begs the question, where do people go to find you and pick their barrel?
So this year I've built out a tour schedule where I'm going from market to market to market and scheduling with the folks who are allocated a barrel this year, and we're selecting their barrel face-to-face on their turf. Then there are other larger-scale events where I'm doing multiple barrel selections day-by-day or over a weekend.
That's a ton of travel.
I just rolled into Augusta literally 30 minutes ago! I have a number of barrel selections that will happen during The Masters at one of the executive clubs that we're working with here. Basically, we're combining our barrel picks for our clients with a huge event to create this cool extra layer to the pick with some Masters exclusive merchandise and the whole experience of being here for a Super Bowl-level event in golf.
This all sort of brings me to the last question about the destination — your own "kitchen" if you will. There's a huge distillery in the works in Georgetown, Kentucky. I'm guessing you must be gearing toward running barrel picks there in the near future. How's it going so far?
As much as that announcement has created a lot of buzz, man, there's still a good bit to be figured out. The footprint that you saw in that rendering is probably 85 to 90% exactly what's gonna happen.
Plus, Georgetown is a great space. We're gonna be right across from a little brewery called Country Boy Brewing. We're not too far from the large Toyota plant there. And, you know, it's just a prime opportunity for us to bring people into a space that's kind of right between Louisville and Lexington. You can make a stop on your way to Lexington or way back into Louisville and you're gonna find really great things to do at our distillery.
I imagine it'll bring in a lot of local business in the local area as well.
I'm excited about the partnerships that we're forging. You know, that space hands down is gonna be a Blue Run space, but it's not gonna be just about us. We're absolutely working in partnerships where you get there and you see other things and business that just butterflies out and gives us the opportunity to put a stake in the ground and there to say like here's what we look like and here's what home is for us.