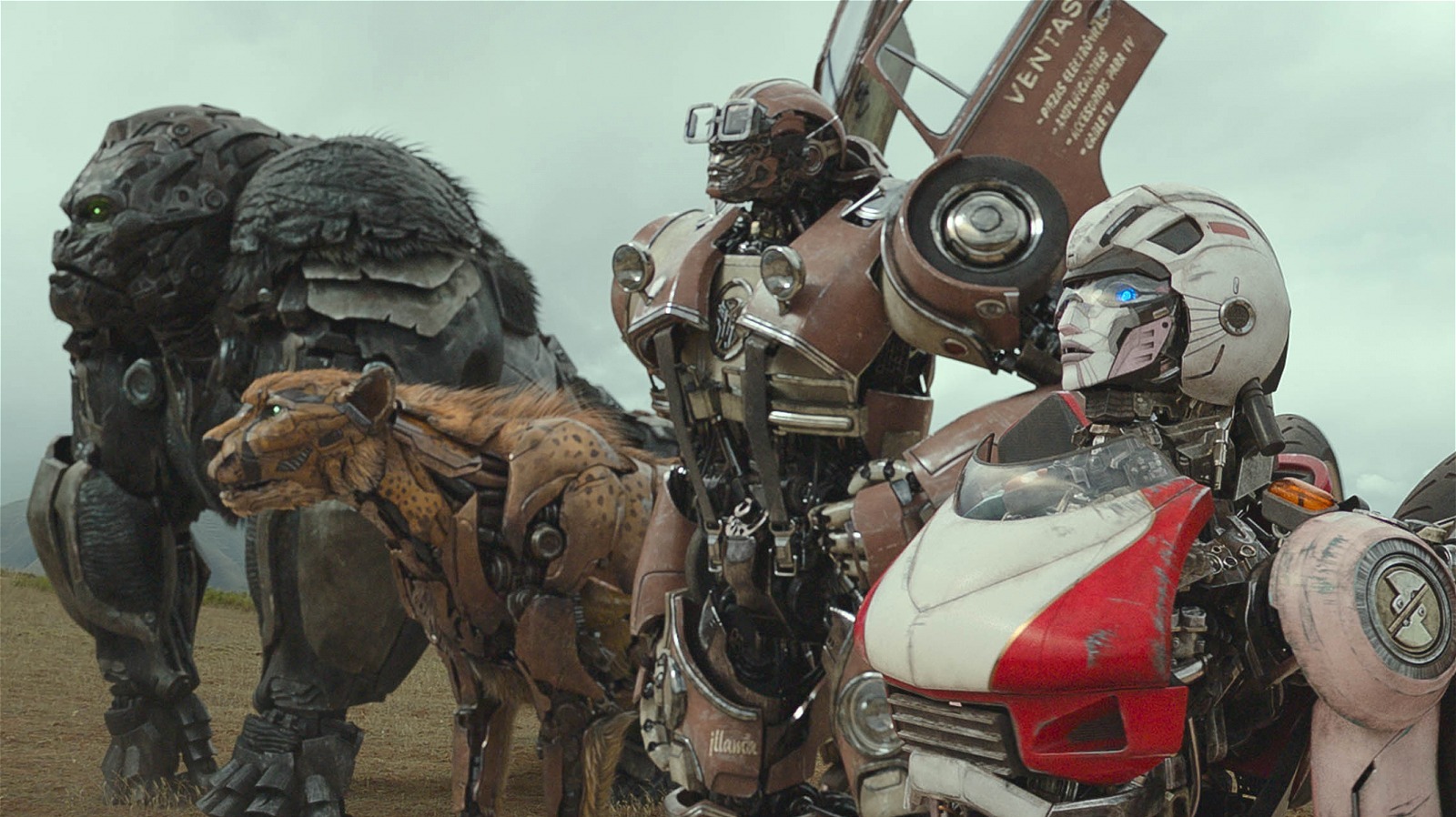 The Maximals, robotic animals that can "maximize" themselves into more humanoid forms for battle, initially live on what appears to be a peaceful jungle planet, far out in space and seemingly in time. Why, then, does their appearance resemble animals on Earth, a place they have never been before?
Optimus Primal says he was named after Optimus Prime, indicating that his initial timeline is in our future. So the best guess is if whoever named him knew about Optimus Prime and knew about Earth, that planet that Optimus loved so much to defend. And from there they learned about gorillas and probably read "Spawn" comics featuring Todd McFarlane's Cy-Gor. Unlike many other Transformers, Primal couldn't have scanned anything to get this alternate form, unless there was once a race of robo-gorillas on this planet. We assume that Apelinq, the other robo-gorilla seen, is also a Maximal, but hey, maybe it's just a native creature that Optimus Primal digitized.
It seems unlikely, however, that the creators of Primal scanned the Earth database too hard, otherwise they would have heard of King Kong. And given the Decepticons' predilection for turning into airplanes, well, that's something to avoid.
And don't say, "It's explained in the cartoon." The "Transformers" movies literally pissed on the cartoon continuity. But there is still another question that arises…